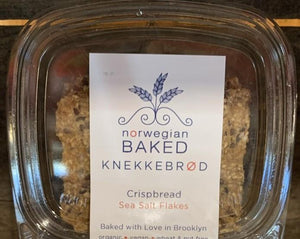 This fibrous, low-carb Crispbread is the perfect accompaniment to any meal.
It's naturally wheat-free and utilizes organic whole grains like rye flour, oat bran and oats as well as organic nutrient-rich seeds such as pumpkin, sunflower, sesame and flax.
Packaged in air tight, tamper-resistant 4 oz container. A staff favorite! Made in Brooklyn, New York, and 2019 SOFI Award winner.