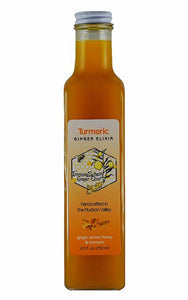 Our Ceylon Cinnamon Ginger Elixir is a shelf stable, handcrafted elixir with a best buy date of 1 year from the time of purchase. Our elixirs will need to be refrigerated after opening.



2019 Good Foods Award winner!  And a staff favorite...

Organic Ginger Root, NYS Wildflower Honey, Organic Lemon Juice,  Organic Ceylon Cinnamon




No Water. No Vinegar. No Tea. No Alcohol. No Powders. No Additives. No Extracts, No Fillers. No Oils. No Artificial Flavors & No Preservatives. Just Food

!