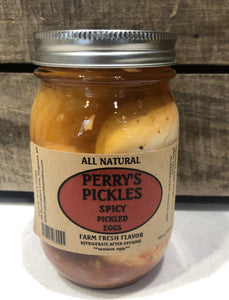 Firm, fresh eggs are perfectly pickled in spicy brine; using cayenne pepper, garlic, and white vinegar.  This snack will chase away the "hangry" with a restorative protein boost, and hot kick to boot.  Staff favorite.
Produced in Rosendale, New York with fresh, local ingredients.  Shelf stable until opened; refrigerate after opening.
16 oz. glass jar, heat sealed in canning process.