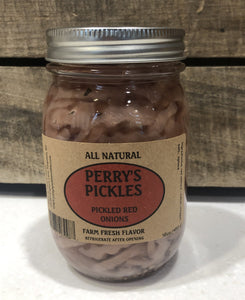 Add vibrant color and sharp flavor to any plate using pickled red onion.  Substitute this fine pickle anywhere you would normally use onions and create tang that you will crave again and again.
Produced in Rosendale, New York with fresh ingredients, using local, seasonal produce when available.  Shelf stable until opened; refrigerate after opening.
16 oz. glass jar, heat sealed in the canning process.